ONLINE EVENT
Just GrabPay-Lah & Win
Checkout with GrabPay to win Exclusive Prizes!
24 May 2021 ~ 4 July 2021
iPay88 x GrabPay "Just GrabPay-lah and Win!" Campaign Details:
Date: 24 May 2021 – 4 July 2021

Campaign mechanics: When Merry Fam checkout at www.merryme.co using GrabPay with a minimum amount of RM15 get one entry in the lucky draw.
The more transactions you make, the higher the chances to win! Bonus award to customers who share the item they have purchased on IG post, tag @ipay88 and @grabmy and tell us where the best place to use GrabPay is with a hashtag #GrabPayLover .


*Please note that All GrabPay RM20 rebates were fully redeemed!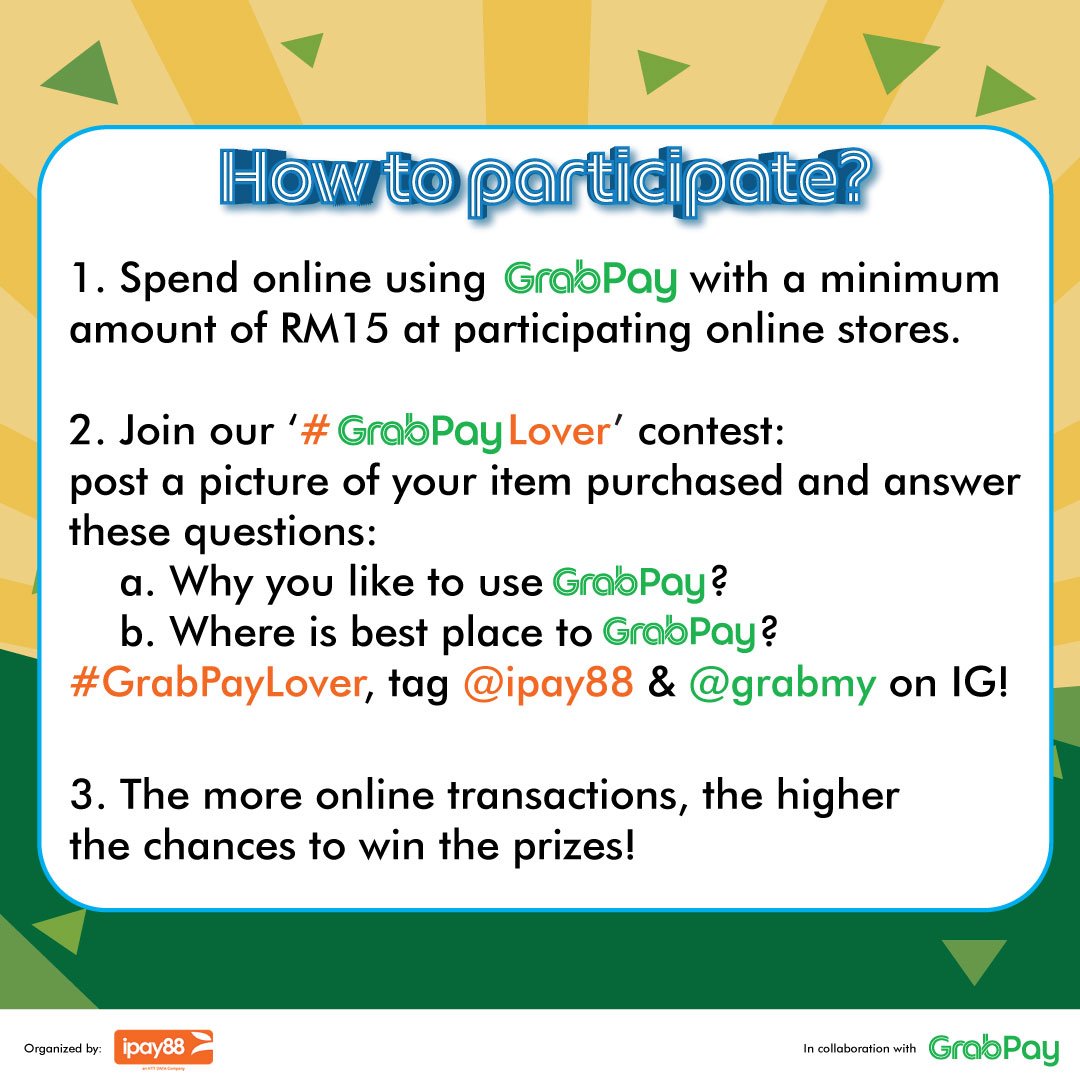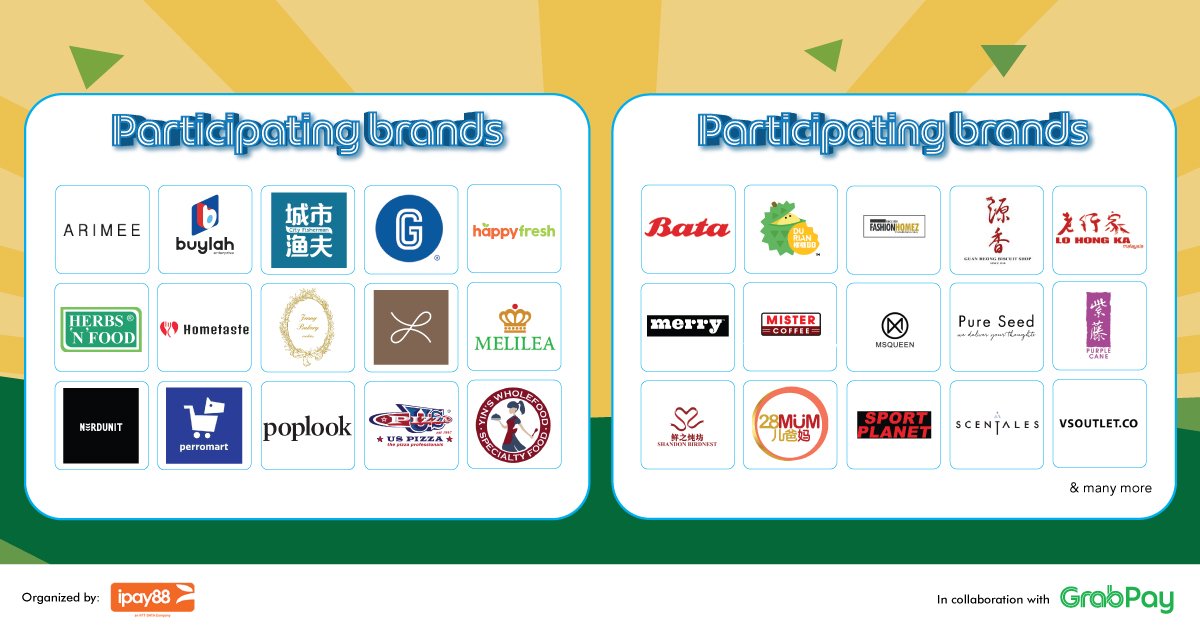 GrabPay RM20 Rebate Flow