ONLINE EVENT
BUY 4 PINTS AND GET 15% OFF
FIRST 100 REDEMPTION ONLY!
END IN 31.12.21




HOW TO REDEEM
1. On Huawei devices, tap on Huawei Member Centre app.
2. In the app, tap on "Rewards".
3. Tap on Merry promo voucher banner.
4. Tap "claim", then "use".
5. Copy voucher code, then visit Merry website and apply voucher code during checkout.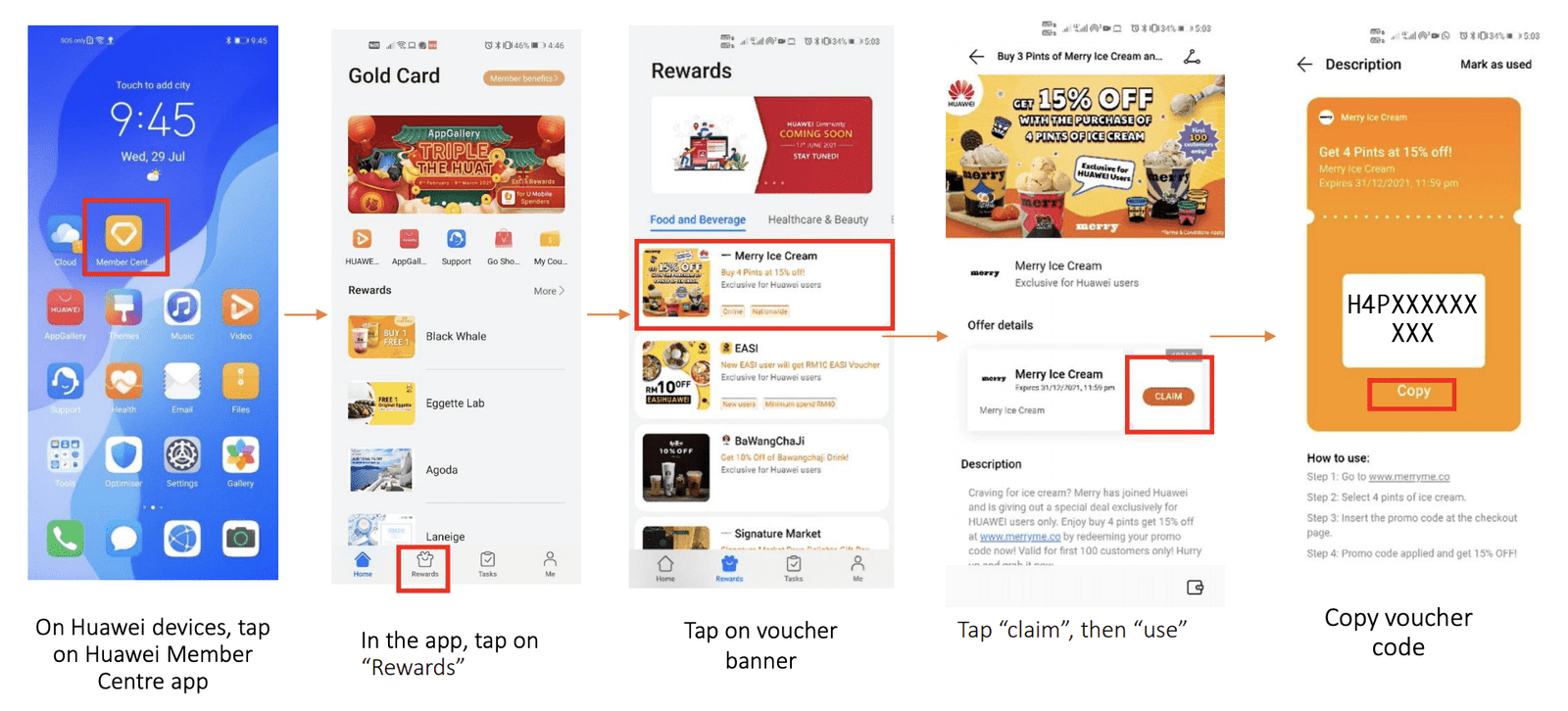 TERMS & CONDITIONS

1. The Promo code is valid through online purchase only.

2. The Promo code is valid till 31.12.2021.

3. Redemption is valid for the first 100 customers only.

4. Each user needs to sign up and log in when apply the promo code.

5. Each user is allowed to redeem the promo code for one time only.

6. Promo code is not eligible for ongoing promotions, discount items, or offers. Only eligible for normal price ice cream.

7. The management reserves the right to amend the terms and conditions without prior notice.